We Are America First
This means AMERICANS FIRST. We want Americans
united

, not divided. How do we as Republicans and Americans achieve this end both locally and nationally?
Encourage & Support Strong and Stable Families
Recognize that Faith moves mountains. Real faith is more than just believing in God alone. We strive for living faith, demonstrated by good works according to His laws and commandments.
Compel Education, Not Indoctrination. To successfully compete, our children need to be educated to be critical thinkers, not to think critically of others.
Apply the Law Equally. Laws mean nothing if they don't apply equally to everyone.
Demand Equal Opportunity not equal outcomes. Equal outcomes are unattainable and accrue only to those few who lead such an endeavor.
Promote economic & business policies, programs & incentives to Keep Critical Industries & Production in America and Keep Jobs in America for Americans.
Trust and apply Science, not Scientism.
Require Controlled and Legal immigration. America cannot survive open borders and uncontrolled immigration into what is now a welfare state, nor can Americans survive the downward pressure on their wages that uncontrolled immigration brings.
Insist on Election Integrity. We will protect the personal franchise of voting, which is in essence the giving of our consent to be governed.
Our Founders envisioned a Government of The People, by The People and for The People, formed to protect and defend our individual rights, and to insure our safety and security. We will work to make it so.
What other political ideology in history has aroused, offered and actually allowed the individual to burst the chains under which clerical elites and tyrants had bound them and to assume the liberty, blessings and security of self-government? None! Americanism not Globalism

will be our credo.
see more

here
YOU CAN HELP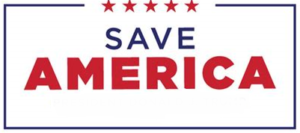 We will, Be Silent No More!
How can you Get Involved and make a difference?
Check Our Calendar to attend the next CCRC monthly meeting. Meet your fellow Coconino County Republicans, hear more on what is happening in your community, and meet candidates for local, state and federal offices.
Get On Our Email List to be notified of our meetings, to be notified of important other Republican meetings and events in your area, and to be notified of the critical issues that will affect you and how you can make your voice heard.
Become a Precinct Committeeman! A Precinct Committeeman ("PC") has been called "the most powerful office in the world" because the PC is the closest structured political officeholder to the registered voter. A PC can influence internal Party policy and is able to elect district, county and state party officers.

Lesson of the Day
Vaccine Efficacy 'Science' Explained

'Bull' of the Week
Biden Announces Plan to Address Supply Chain Shortages
Biden said the Ports of Los Angeles and Long Beach would move to 24/7 operations in an effort to curb product shortages.
NOT !!! Here's why…
–Biden's Political Solution to Clear The Ships From Los Angeles Ports Only Makes Things Worse
–Empty Christmas Stockings? Don't Blame COVID, Blame California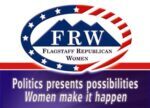 The CCRC is happy to promote The Flagstaff Republican Women who exist to promote, educate, encourage and support the Republican Women of Flagstaff and surrounding areas as well as the overall success of the Republican Party of Arizona and the United States.