Upcoming Events
Thanksgiving Day
November 28

We wish everyone a very happy Thanksgiving
Because of Trump's economic policies, we all have much
to be thankful for this year.
Founding of the Republican Party
On July 6, 1854, just after the anniversary of the nation, an anti-slavery state convention was held in Jackson, Michigan. The hot day forced the large crowd outside to a nearby oak grove. At this "Under the Oaks Convention" the first statewide candidates were selected for what would become the Republican Party.
United by desire to abolish slavery, it was in Jackson that the Platform of the Under the Oaks Convention read: "…we will cooperate and be known as REPUBLICANS…" Prior to July, smaller groups had gathered in intimate settings like the schoolhouse in Ripon, Wisconsin. However, the meeting in Jackson would be the first ever mass gathering of the Republican Party.
The name "Republican" was chosen, alluding to Thomas Jefferson's Democratic-Republican Party and conveying a commitment to the inalienable rights of life, liberty, and the pursuit of happiness.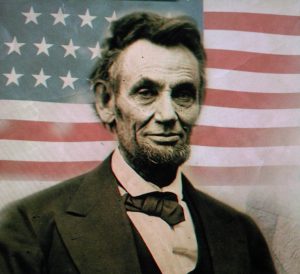 Abraham Lincoln
Abraham Lincoln was the first Republican President of the United States who pushed for the passage of the 13th Amendment which freed the slaves in 1865.
"America will never be destroyed from the outside. If we falter and lose our freedoms, it will be because we destroyed ourselves" …Abe Lincoln.
Racism, Inequality–What Political Party do you think of?
---