Biden's Border Invasion CRISIS
We all don't have to be told that This IS Out Of Control ! Every town in America has now become a 'border town'. Thousands of freed illegal border-crossing immigrants are being dispersed across America. Charters and Greyhound are delivering them where they want to go.
The damage of what are essentially wide open borders will be far reaching. All Americans will pay the price for this Biden Regime catastrophe. The only beneficiaries, really, are big business seeking cheap labor and the Democrat Party luring new constituents. This massive new inflow of illegal migrants will bring grave harm to working class Americans, lowering wages, inflicting gigantic costs upon the Citizen taxpayer, and jeopardizing U.S. national security.
More important, this is Arizona's border crisis! For additional documentation of what's happening along America's southern border, click HERE.
The Nuclear Option
It is not new, or news to anyone, that the Democrats have been working hard to cut the last two strings holding up the Senate Filibuster in order to pass, by simple majority, their hyper-progressive agenda. Senator Joe Manchin (D-WV) has reiterated his opposition to any attempt of his party to "eliminate or weaken the filibuster". The pressure is mounting for our Senator, Kyrsten Sinema (D-AZ), to change her stance and vote with her party – succombing to Biden's demand – to eliminate the Filibuster. We must help her to stand strong and keep the current Senate rules in place.
We can no longer remain just 'Sunshine Patriots'. We need to reach out to our Senator, Kyrsten Sinema, now and ask her to remain steadfast against the removal of the filibuster.
Vaccine Passports
A warning from Dr. Naomi Wolf
Think Vaccine Passports are just fine and will return your life to normal? Think again. The definition of 'normal' might just change forever.
Let's tell Doug Ducey to follow the lead of Governors Ron DeSantis, Brad Little and Greg Abbott.
Call his office @ (602) 542-4331, or
Contact him here.
The Chauvin Trial
The jury in the Derek Chauvin trial is expected to be sent into deliberations on Monday, April 19th. To keep abreast of events, and for objective, in-depth reporting of the trial, Attorney Andrew F. Branca, an internationally-recognized expert in use-of-force law, is providing daily real-time legal analysis of the Chauvin trial's proceedings as a guest commentator for Legal Insurrection, as well as over at his blog, Law of Self Defense.
Tiffany Shedd Is Running For Attorney General
Tiffany Shedd is running for Attorney General to protect Arizona. Over the years, she has stood up to bullies because if you are not saying no to something, you are saying yes. It's clear that Arizonans need a fighter to stop those who would destroy our state.
There is no room in Arizona for dangerous policies like defunding the police, open borders, and radical gun control. As the Chief Law Enforcement Officer in Arizona, Tiffany will stand up for Arizonans and STOP these policies. Learn more HERE.
To sign Tiffany's petition to make sure her name is on the ballot, click on the button below.
The link below directs you to the Arizona Secretary of State's website which requires identifying information. That information is not shared with her or us.
Mark Finchem Wants To Take Back Our Elections For Conservatives
Mark Finchem is a staunch Conservative, a 100% pro-Trump Republican, a member of the Arizona House of Representatives, and an outspoken defender of election integrity.
Mark guarantees that he will use the full power of the law to investigate AND litigate voter fraud in the state of Arizona. Learn more about Mark HERE.
To sign Mark's petition to make sure his name is on the ballot, click on the button below.
The link below directs you to the Arizona Secretary of State's website which requires identifying information. That information is not shared with him or us.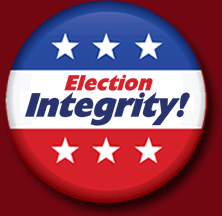 Election Integrity Bills Under Consideration in the AZ Legislature
SB-1485 deals with removing people from the permanent early ballot list who have not used their early ballot for 4 consecutive elections. Use it or lose it! Unused ballots are a gold mine for fraud in the electoral system. This bill is now in the House and expected to pass.
HB-2569 deals with a prohibition of private funding to counties for elections (Zuckerberg election interference). When private money infiltrates public elections, the thumb of the left distorts the outcome. "But this is because the state doesn't give enough funding," they say. Horse feathers! This bill is now in the Senate and expected to pass.
HCR-2023 concerns the proper authority for elections, which is the state not the federal government. This is a resolution that notifies Congress that we assert our State of Arizona Legislative authority over elections. It is a direct response to the attempted usurpation of Arizona elections from HR 1. This bill is now in the House and expected to pass.
NOTE: Not many people know this, but when reading a bill that is going through the legislative process of amendment, the capitalized, blue letters are the proposed changes.
Tell your state legislators that you want them to ensure the integrity of Arizona's elections.
H.R. 1
Legislation that will change America's Elections Forever
What better way to design a worker's paradise? Or — hypothetically, of course — to make sure that a stolen election stays stolen, is never audited, and lays the groundwork for reproducible results for the next century?
The U.S. House of Representatives passed H.R. 1, nearly 800 pages of meritless, militant, social engineering targeting the foundations of the U.S. Constitution, voting rights and political free speech — all dressed-up as being "for the people."
The fight now moves to the U.S. Senate where this bill is S.1. Call & email our two Senators today and tell them, clearly and politely, exactly what you think. Tell them to vote NO !
H.R. 5
The InEquality Act
With the help of three Republicans, Democrats in the U.S. House of Representatives passed the 'Equality Act' on February 25th. Though we want all Americans to be secure in their persons and are unwaivering in that all persons are endowed by their Creator with certain inalienable Rights, that among these are Life, Liberty and the pursuit of Happiness, if this bill passes the Senate and becomes law – as President* Biden has said that he will sign it – it would likely upend the national culture as Americans have known it, affecting women's and girls' sports, privacy in public facilities, and faith-based institutions.
H.R. 8 & H.R. 1446
more terrible ideas…
President* Biden is demanding that the Senate pass these two anti-gun bills that have already passed Nancy Pelosi's House.
H.R. 8 would require background checks every time you 'transfer' your gun to anyone, even if you hand it to a neighbor for as little as one second. For example, if you hand (or 'transfer') a firearm to your son-in-law because you hear a noise in your house in the middle of the night – and it turns out to be a false alarm – you're a criminal!
H.R. 1446 will allow for indefinite delays for FBI background checks as opposed to the three-day default transfer window.
We need to bombard our two Senators right now with calls & emails telling them to vote NO on these two bills.
Attorney and gun expert Ryan Cleckner has written an excellent article on the flaws in the theories and proposed legislation of "gun control." Read it here.
The Dems & Immigration
On February 18th, the Democrats dropped their latest immigration bill. The measure, outlined by President* Biden on his first day in office, is a surreal parody that makes the Gang of Eight legislation pushed by Obama look moderate. Bottom line, this proposed legislation is breathtakingly radical and would essentially destroy American sovereignty. In addition, this legislation directly threatens the lives and pursuits of all working class Americans by flooding the country with foreign workers that will compete against American citizens for jobs and drive down wages.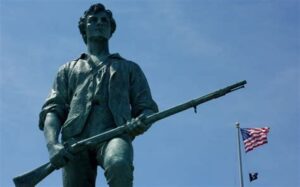 H.R. 127
Shela Jackson Lee's all out assault on your 2nd Amendment
Released on January 28th, H.R. 127 is the Democrat's initial assault on your 2nd Amendment. This bill is so outrageous, persecutory, and unworkable that its main function is simply to display the hostility of its author and supporters toward firearms, those who own them, and those who want to own them.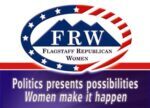 The CCRC is happy to promote The Flagstaff Republican Women who exist to promote, educate, encourage and support the Republican Women of Flagstaff and surrounding areas as well as the overall success of the Republican Party of Arizona and the United States.